But since I've opened my eyes… And with you there's no disguise… So I could open up my mind…
Cel mai misto e cand te surprinzi tu pe tine uitandu-te la ceva pe care l-ai vazut de o groaza de ori, dar acum parca il vezi intr-o alta lumina. Lumina face diferenta! Si uite asa ma uitam eu, pentru a multa oara – o estimare a numarului de dati de ascultat aceasta melodie imi este absolut imposibila la videoclipul melodiei I belong to you a lui Lenny Kravitz, si m-a palit. Inspiratia.
Adica cum I belong to you and you belong to me too? Ce a dorit sa spuna autorul cu aceasta? Ca treaba cu belonging-ul e tricky rau. Mai ales cand vine vorba de oameni. Nimic nu poate fi mai inselator si mai complicat de gestionat ca simtul proprietatii, nevoia de afiliere sau sentimentul apartenentei. Cu atat mai mult cu cat vorbim de cuplu, caci io zic ca la asta se referea Lenny.
Can you own a person?
Da, conform celor mai noi forme de sclavie, gen servitute, exploatare la alegere sau debt bondage.
Can you live with the impression that you do decide over the life and death of a person?
Categoric, si in sensul asta nu trebuie decat sa dau ochii roata si o sa gasesc clar cel putin un cuplu in care prin non-verbal unul dintre parteneri isi comunica raspicat suprematia asupra celuilalt.
Is a owner – ownee game helpful or healthy for a couple relationship?
Da si nu, depends how you play the game and if you are a fair player.
Is it wrong to have the need to belong to someone? Is it a betrayel to your own independence?
Nici pe departe. Poate o punere in valoare a acesteia in raport cu independenta celuilalt. Nimic nu se compara cu doua independente care invata sa depinda frumos una de cealalta ;).
Is there such a thing as longing for belonging?
Ehe, asta e una grea. Unde e nevoie, inseamna ca apare si frustrare daca nevoia nu e implinita deloc sau la timpul ei. Longing-ul as zice eu ca este forma politically correct a frustrarii de apartenenta. Daca nu ma inseala memoria in piramida trebuintelor a lui Maslow apartenenta era pe nivelul 3 de jos in sus dupa fiziologie si securitate. So pretty important shit I might say!
Can you still live if you do not belong to someone?
Da, dar nu stiu cat de mult you could live with yourself, cuz you might find out that the more you do not belong to anyone, the less you stand yourself. Parca devii prea mult, ca sa acoperi lipsa celuilalt. Parerea mea total neavizata! 🙂
Pot sa isi puna partenerii unui cuplu placute unul pe celalalt cu "No trespassing! Private property!"?
Da, and they go by the common name of wedding rings. Sunt foarte plastica aici, voit, dar mi-a iesit, trebuie sa recunoasteti.
When does longing to belong to someone become too much?
As zice ca atunci cand that someone could care less about your longing and expresses himself/herself accordingly. Sau atunci cand belonging to that someone does not make you a better person, but a far worse one.
Femeile apartin barbatilor sau barbatii apartin femeilor?
Se poate sa fie amandoua? Da! In acelasi timp? Nu prea cred. Ca dupa mintea mea, belonging-ul presupune si o delimitare a puterii, astfel incat the belonger are o influenta mai mare asupra belongee-ului pentru simplul fapt ca are o libertate mai mare de miscare.
In timp ce cuget la tema asta vizual imi reprezint un cuplu care se tine in brate. Pentru mine este the ultimate form of belonging. E cert ca amandoi se tin in brate unul pe celalalt, dar invariabil unul are bratele mai sus decat celalalt. Devin greu de inteles? Prea exacta poate? Uneori mi se intampla sa fac conexiuni carora celor din jur le vine dificil sa le inteleaga. I have already become accustomed with this reality and manage it  in my own way.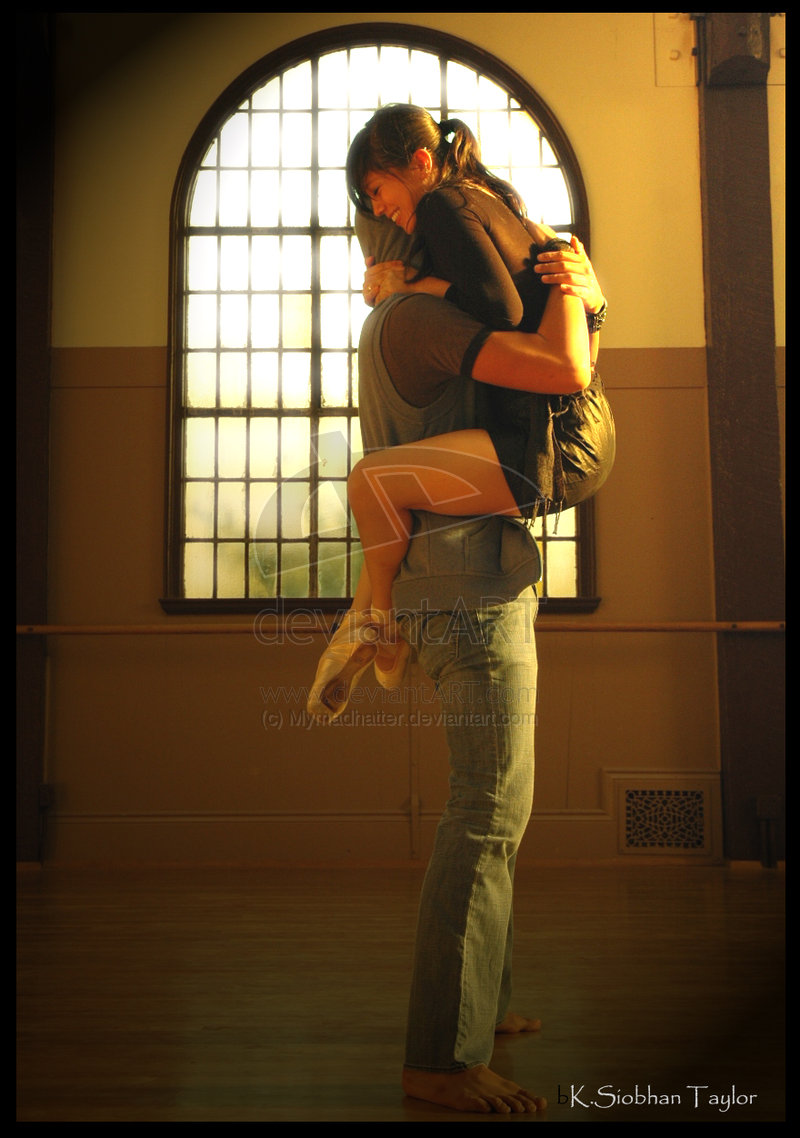 Once you belong would you wanna be alone anymore?
Not a chance as long as things go in the right direction. Two in some situations is better than one. It cushions the falls and amplifies the flights. Just a nomad thought which decided to make a nest in my brain today…:)