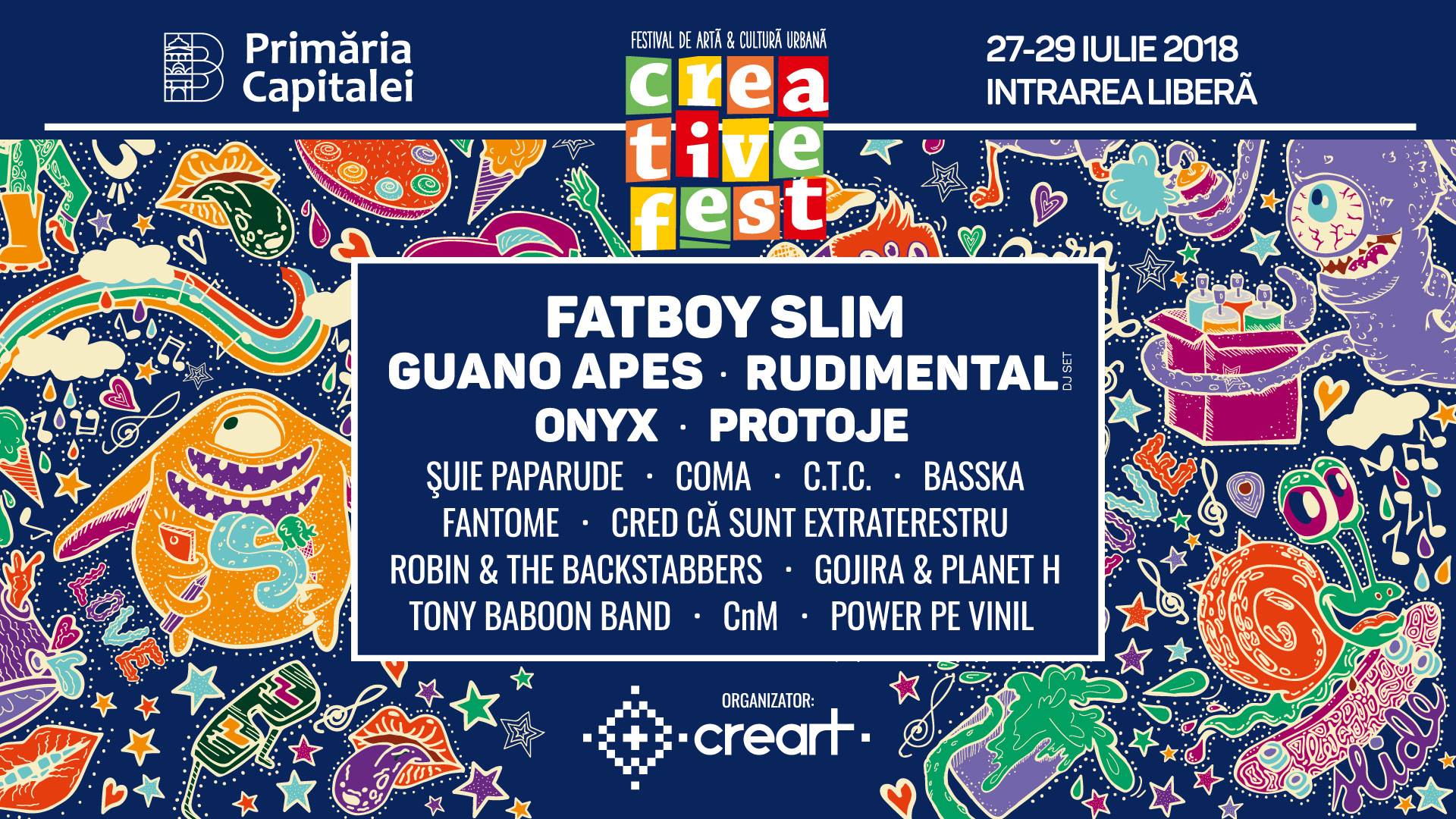 Mama ce headlineri! Acum la drept vorbind, cui nu-i plac concertele? E vara, lumea-i pe chill. Vara oamenii nu-si pun probleme. Noi protestam doar iarna, cand ne intra frigu'-n oase si frustrarea ne iese pe nas. Ca lucrurile nu merg. Ca ne conduc oameni de nimic.
Ca edila capitalei toaca banii in nestire cu pomi pusi in fata gardului unui parc, cu gazoane arse de soare pe acoperisurile refugiilor de tramvai, cu stalpisori pe DNu' si cu… concerte menite sa-i anestezieze cu muzica in vena pe aia putini care inca isi mai pun niste intrebari si vor sa schimbe ceva.
Era ca p'-aci sa pun si io botu', ca sa ma exprim pe intelesul politicienilor nostri. Era… Dar n-am pus. Si m-am gandit instant la inaugurarea lui Trump la care au refuzat sa vina multi artisti, din motive de coloana vertebrala inca existenta si functionala. Acuma eu nu ma astept ca Fatboy Slim sa zica 'no way Jose' ca nu-i ograda lui.
Oare cum de cei de la Massive Attack si-au facut temele si au venit pregatiti pentru concertul lor de pe 24? I-o fi platit Soros? Cel mai probabil! Asa ca o facem de amorul artei. Creart makes the PMB go round and round! Ai nostri m-as fi asteptat sa spuna 'PAS', dar n-au facut-o. Ai nostri as in artistii. Dar ai nostri si publicul.
Ar fi fost cel mai elocvent mesaj protestatar sa nu vina nimeni din targetul momit cu mite pseudo-electrorale la paine si circ. Doamna primar general al Romaniei e foarte sufletista si saritoare, caci ea se gandeste la moralul bucurestenilor.
Adica il zdrobeste cu luat bani de la reabilitarea cladirilor si dat la biserica neamului (denumirea asta suna a injuratura sau mi se pare doar mie?).
Cu transport in comun imbunatatit cu fix pix.
Cu trafic infernal.
Cu artere principale inundate de ploile de vara asta.
Cu gropi noi peste gropi vechi.
Cu targuri sinistre.
Cu inchis scoala cand iarna ne ia prin surprindere, facand ce stie iarna sa faca mai bine adica sa ninga.
Cu discursuri cretinoide la Arena Nationala.
Cu clipuri publicitare in care ne explica frumos ca i-a trecut doar juma' de mandat, deci e ok ca nu a miscat un pai in Bucuresti.
Cu prezenta-i imaculata la cel mai murdar miting ever.
Si cu tupeul extraordinar de a refuza aprobarea miting-ului diasporei pe motive de siguranta nationala.
Daaaaar, dar ne da Fatboy Slim. Bird of preeeey, flying high in the summer sky. Ne mai da si Guano Apes! Open your eyeeees, open your mind, proud like a god, don't pretend to be blind. Ah si Rudimental! This time, I'm gonna be stronger…I'm not giving in…
Daca ma citesti de la Romexpo si are sens ce zic, pleaca de acolo acum. Daca nu, inchide-ma si bucura-te de concert in continure. Urmeaza 3 zile de distractie! Uraaaaaa! Uraaaaa!
Ne vedem la Reactive Fest in Victoriei, da?