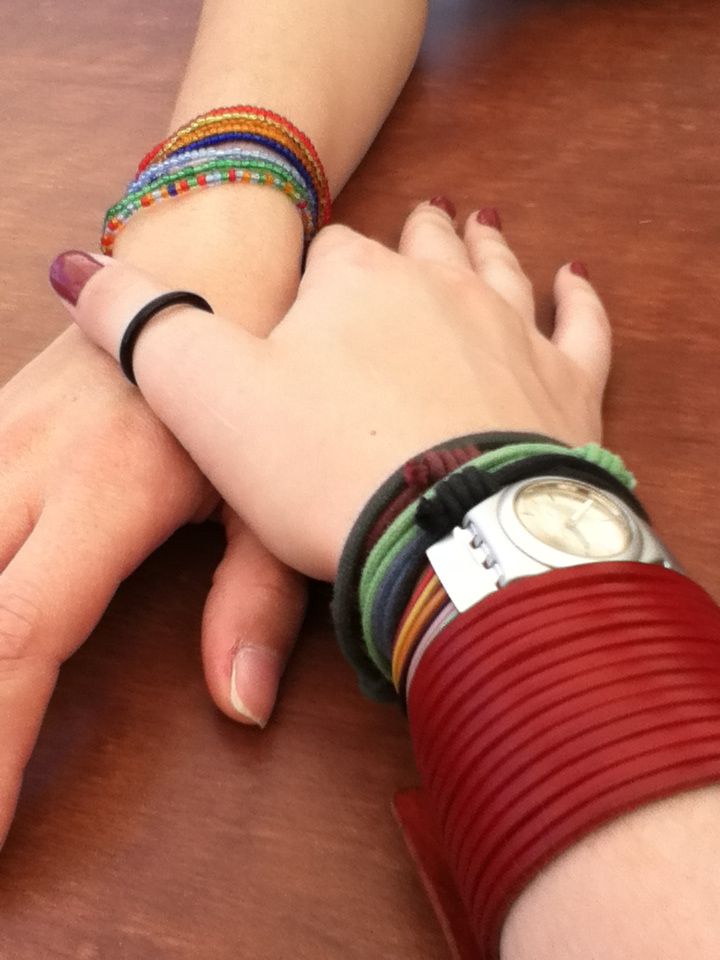 And so it came the time to say good-bye. Could not escape it as much as I wanted to. So badly! Good things come for those who wait and all good things must come to an end.
Oricat mi-am repetat cu vocea mintii ca e ok, o sa mai vin, o sa o mai vad, nu e un capat de tara, my inner voice sat silent waiting for the train to just leave the station and just go.
Cuz the more it stayed, the more intense the feeling of longing became. Zoe fu barbata si ca ea multe alte femei.
Si eu, pana la un punct in care ochii au inceput sa imi luceasca dubios si mucii incercau din rasputeri sa siroiasca. Eram o copila care isi lua ramas bun de la prietena ei draga dupa ce tocmai petrecuse un snop zdravan de zile de joaca impreuna. The heart knows few reasons and they are far from being reasonable. Privirea parca mi se lipise de geamul compartimentului de tren.
De partea cealalta, ea, prietena, ajunsese in punctul in care isi sufla mucii, pentru ca sa ii traga devenise inutil. Si cum ni se intalneau ochii, cum toata treaba se transforma intr-o boceala colectiva.
Din dorinta de a ne imbarbata una pe cealalta, ne aratam fioros pumnul spunand fara vorbe la unison ca "Daca mai plangi ti-o iei artistic!". So what? Nici una dintre noi nu a plans at her full extent, intrucat no Ulmer would have liked a flood at the end of summer.
Oh and what a marvelous German summer it was! Comprimata in 10 zile de stat impreuna… mancat bunatati impreuna dupa care simtit vinovate ca they would go straight to our thighs cum altfel decat impreuna… vorbit despre viata impreuna… glumit tot despre viata si tot impreuna si cel mai important… de enjoyed each others company so much that words became unnecessary. 
In every friendship comes a point where distance is futile, cuz the bonds are so tight that no mountain high or valley low can break them. Si e tare socant atunci cand realizezi ca esti unul dintre protagonistii unei astfel de legaturi.
Parca simti ca prinzi super-puteri atunci cand you join forces with your friend developing into some sort of mythical creature who thinks, feels and acts alike. 
Trebuie sa recunosc ca mi-a fost un pic teama de primele clipe de revedere. Daca o sa fie ciudat si stanjenitor si nu o sa ne gasim cuvintele? Dupa o colosala cascada de "daca"-uri m-am linistit singura, fiindu-mi clar ca ma confruntam doar cu niste ganduri parazite obsesive which would only be fed by my fear. Mama, ce psihologic am dat-o pe asta! Din adancurile superficiale ale unei minti hiperanalitice.
The first lines of dialogue came as natural as she walked into the train station looking for us. Desi am avut impulsul de a-i sari de gat acoperind-o cu pupaceli copilaresti, dar foarte sincere, mi-am asteptat randul. Si-am pupat-o. Si-am strans-o tare in brate in timp ce ii simteam zambetul luminandu-mi ceafa. Cat de dor mi-a fost de tineee! Nici nu ai idee!
Noi nu ne prea spunem chestii marete de genul asta, dar si atunci cand ne scapa cate una, it hits us like a freaking emotional bomb!
We had our share of emotional roller-coaster which we wisely decided to leave behind and jump on a smooth train instead. And we've been riding it ever since. Together, in our own way.
Si asa cum trenul asta ma duce din Ulm in Munchen, asa si trenul ala al nostru ne duce si aduce impreuna oriunde am fi in lumea asta larga! Am devenit brusc prea cheesy? Sa ma opresc oare? Dar nu imi prea vine, sa o zic pe aia dreapta. Imi vine sa tooot vorbesc despre how much fun we had and still manage to have together.
Intr-una dintre seri, chiar de ziua ei, am iesit la bere. Era o ocazie care a cerut implicare si sarg din partea mea. Si chiar am reusit sa beau… un sfert de pahar de bere cu cola in vreo ora jumate. :))
As the night was dawning ne-am apucat sa depanam amintiri ca niste babute din alea rozinite care povestesc din vremea razboiului. Si cat de amuzant a fost, nici nu va puteti inchipui! E chiar o dovada de maturitate (relationala) sa ajungi sa vorbesti cu lejeritate si sa faci tot felul de glume despre evenimente care were far from being amusing at that moment in time.  
E semn ca people grew smart enough not to let themselves get too serious about themselves. When you start taking yourself too seriously, then you should probably make a change of perspective. Get out and let the air flood your nostrils straight into your brain. Si dupa un timeout de acest calibru, lucrurile vor capata cel mai probabil alte intelesuri.
Vorba poietului: Totul va fi bine! Sau in varianta nemteasca pocita de my lack of knowledge: Alt ist gut! Si cum ni se imbarligau amintirile unor clipe traite impreuna, timpul se scurgea, iar cei din jurul nostru, desi vag informati cu privire la intamplari, nu puteau patrunde in poveste asa ca noi.
All good friends have secrets which they treasure and safely keep for always and forever. Nu stiu daca o fi fost berea de vina, sau poate atmosfera foarte relaxata si familiara, dar la finlul intoarcerii noastre in trecut I felt much lighter and happier.
Era genul ala de satisfactie pe care nu ti-o poate da decat o discutie cu un vechi prieten. Si la partea cu vechimea bag seama ca lucram din greu.
Ea deja are ceva avans de cateva luni. We are currently in the race for our thirties. Cine ajunge prima, aia e! 😛 Sau cine ajunge prima, o asteapta si pe cealalta ca sa poata face misto una de cealalta ca li se apropie mid-life crisis-urile.
Parca ne si vad pe la 60+ ani de vorba despre totul si nimic whatsoever la o cafea intr-o terasa cocheta din centrul orasului (fie al meu, fie al ei). But we do still have time, good ol' friend! I have the feeling that time will always be on our side.
Si daca te-a apucat plansul citind postul asta…Da-ti doua palme de revigorare! Daca nu… Tot da-ti doua palme!…Preventiv! 🙂 Ai grija de tine ceea ce imi doresc si mie pana data viitoare…