it's hard… they always do that. as soon as they get what they want, they disappear. they take advantage of me time, and time again. and i let them. sometimes i feel so dirty. used. they don't see me as me. they see me as some sort of play thing. sometimes i just wanna be held at night. I JUST WANNA BE HELD! what happened to romantic dinners? picnics at the beach? holding hands in the park? or a cozy night with dvds and popcorn? all they think about is fucking! fucking is nice, but not like 24/7. women are pigs!
Titlul m-a atras in mod special, atat de special incat a trebuit sa caut si sa vad exact WHY ARE WOMEN PIGS? Si am aflat… Femeia moderna ridicata la rangul unei porcine fara scrupule sau vreo picatura de romantism. Care in sfarsit s-a prins cum sta treaba cu barbatii. S-a prins ce vor barbatii. Sa fie tratati asa cum obisnuiesc sa trateze ei femeile. In oglinda. Transparenta totala. Si cinism cat cuprinde.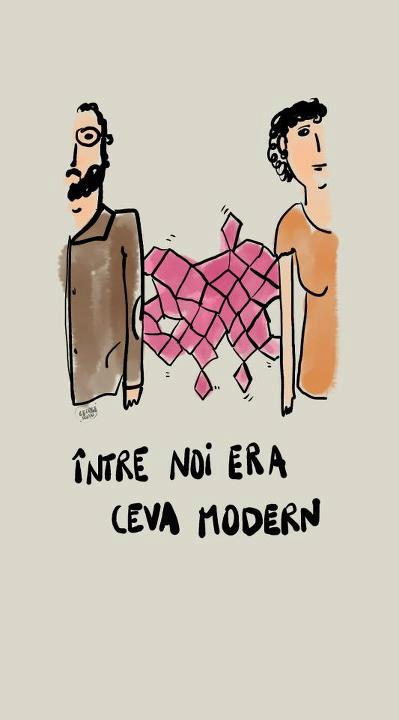 Totul imbracat in fabuloasa haina a relatiilor (post)moderne. Nu ne mai indragostim ca avem teroare de atasament. Nu ne-a iubit mamica, taticul, bunica, vecina de la 7, fosta prietena pentru care ne-am julit genunchiul cerand-o (in caznicie) si care nu si-a irosit nici macar glasul spunand un fad NTZ! Ne-o tragem modern. Fara sfori inutile sau vreun fior care sa treaca mai sus de talie. Down below is safe. Towards North things get messy, shitty, unnecessarily complicated, futile, damaging, broken, done.
Avem treburi mai importante de facut in viata decat sa investim emotional intr-o relatie, cum ar fi sa muncim – Arbeit Macht Frei!, sa socializam cu prietenii de acelasi sex, sa facem acelasi sex cu prietenii de sex opus, sa crestem in inaltime spirituala, sa fim la masa la parinti in fiecare duminica, sa fim duri si impenetrabili. Pentru ca oamenii in general se simt in siguranta in preajma oamenilor impenetrabili.
Adica a alora care nu se lasa foutoutzi (scuzati-mi franceza ruginita! oh la laa… la la la la la laaa!) Aia sunt cei mai amuzanti, cei mai versatili, cei mai prietenosi, cei mai calzi (febrili, actually!) si cu care simti ca poti crea conexiuni mistice pe vecie.
Cine nu are un impenetrabil, sa-si ia un sac de ciment de la un magazin de profil si sa isi zideasca propriul specimen masculin din gospodarie care parca ar mai avea vreo crapatura in armura lui de Naitinshininarmor. Si-atunci sa vezi ce gigea-mai-mai o sa fie totul. Tu vei fi printesa lui, iar el Deneclintitul tau! Supeeeer!
Femeile zilelor noastre sunt produsele plasmuirilor fantasmagorice si alegorice ale barbatilor care nu stiu ce vor. Ele si-au luat asupra-le toate temerile, confuziile, dorintele, (ne)putintele inmagazinate de ani buni de "educatie buna" pe care mamele le-au dat-o (direct in moalele capului) odraslelor lor testosteronice. Femeile pot sa traiasca si fara de barbati alaturi.
Sunt independente, ce penele lor? Pot sa gateasca, dar aleg sa iasa in oras ca sa evite (auto)indopatul si sa promoveze eating out-ul ca eveniment social. Pot face si copii singure – ma rog, cvasi-singure, pentru ca intre timp au descoperit ca in absenta unui barbat cu OO si vorbe la el, se pot transforma si in fiinte hermafrodite care dupa ce se foot singure la cap aleg a sperm clinic and go for it. The ultimate it!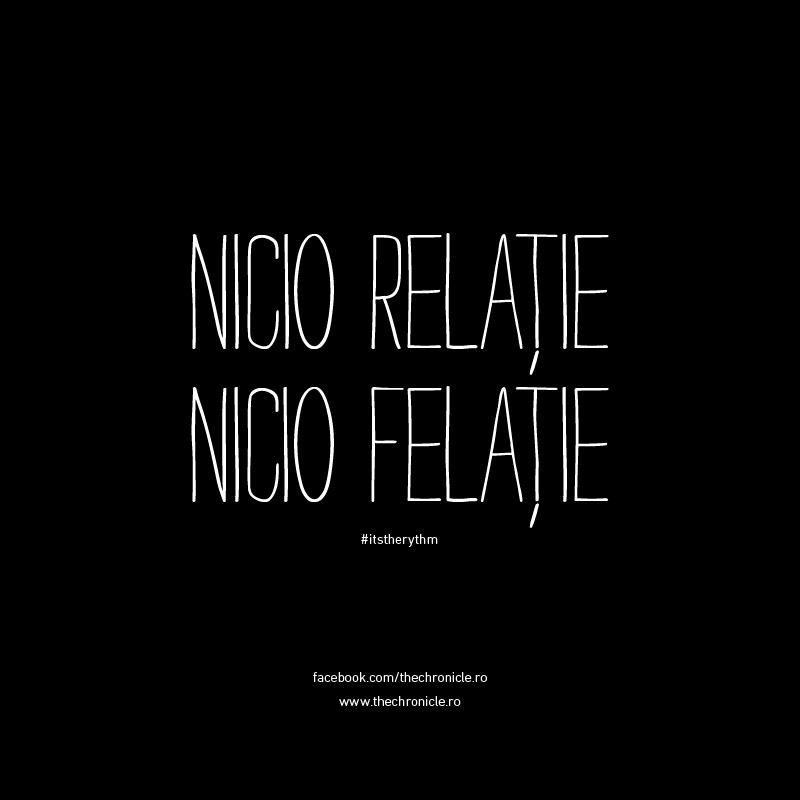 And yes, at the end of the day, while sitting nice and cozy in their own space, which they decorated with their own aesthetic eye, in their own freakin' time, using their personal funds gathered after years of hard work, they can allow themselves the luxury to be… PIGS! Enormous and fabulous pigs!
Si sincer vorbind pana in momentul in care va aparea Adam-ul care sa isi doreasca NU neaparat sa fie the perfect (fucking) boy-toy, ci ala de iti deschide usi si te invita la o cafea inainte sa iti faca un control lingual al amigdalelor, lasati-ma sa ma zvarcolesc hedonistic in cocina mea minunata…
Auziti? Asta este sunetul tacerii ce se asterne dupa inca o zi in care femeia din mine a vrut sa traiasca ca un porc! Tupeist, dominant si… PINK!
Think Pink! 😉